Meet the amazing team behind The Dog Parlours...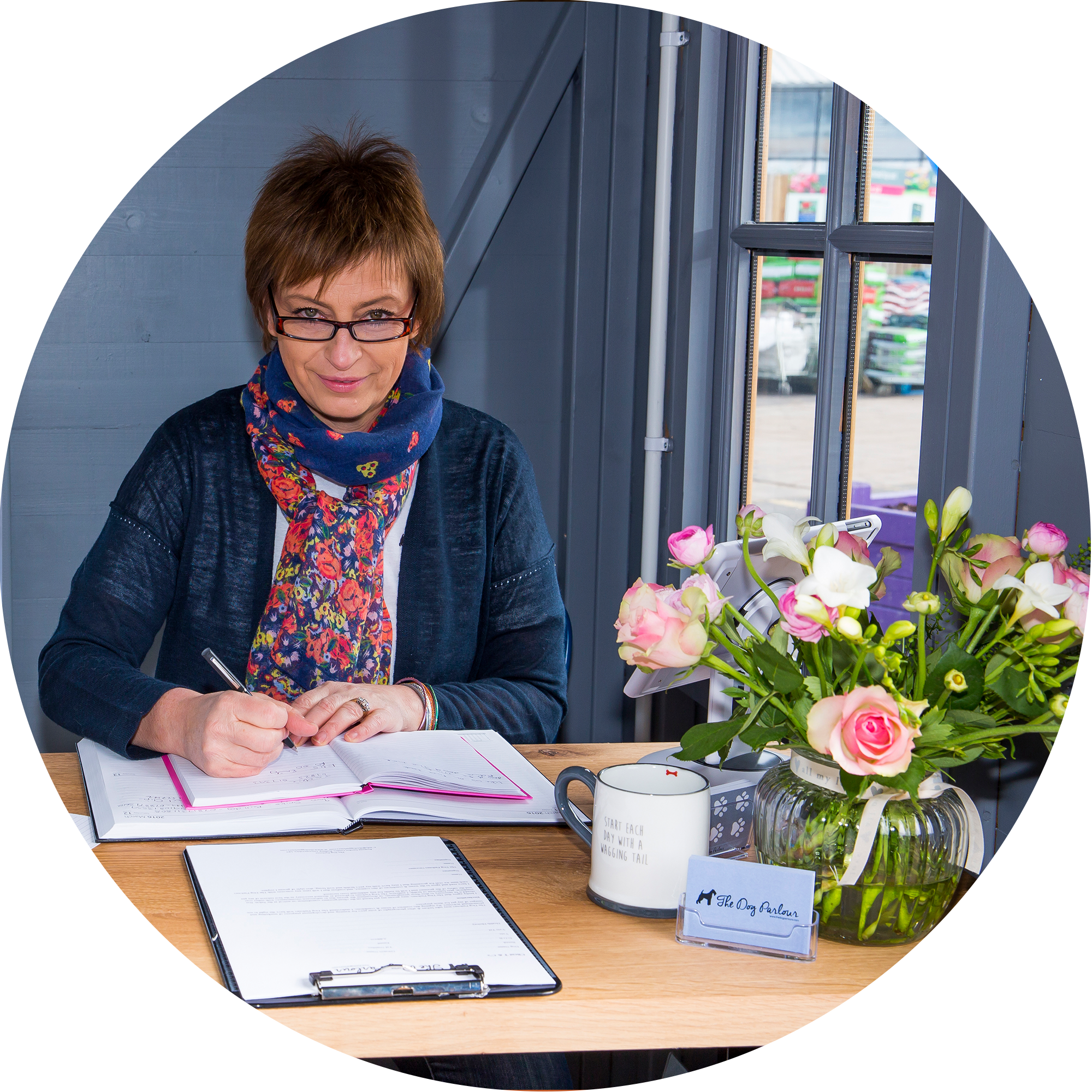 Born and raised in Leicestershire Deborah has now been able to turn yet another dream into reality by creating something wonderful, something unique and extra special within the world of Dog grooming.
The Dog Parlour was borne out of a need, an idea! Created out of the love for our dogs and our desire to create a really warm, welcoming and friendly environment where your trusted friend can relax…totally, whilst being pampered, bathed and styled to provide maximum comfort and for us to help them display their true beauty and reflect their status as "Leader of the Pack!'
Now 15 months into our wonderful adventure, I am thrilled and delighted with the support and the most fantastic feedback and so may five star reviews from our loyal customer base we have received…I am very fortunate to have such a dedicated, talented and supportive team of top quality grooming stylists working with me too and now due to sheer demand I am about to open my second salon where our very special and oh so creative work can continue……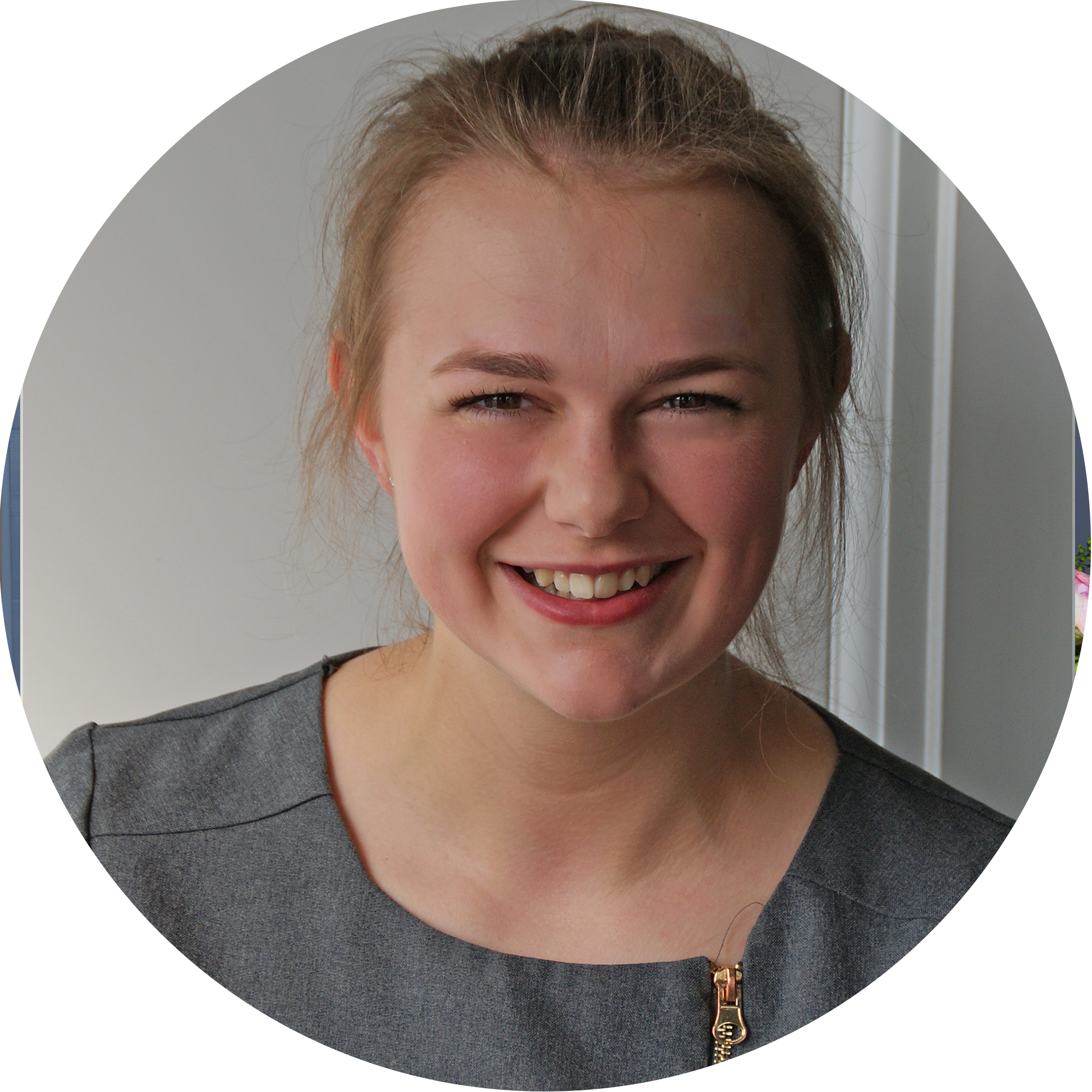 "I have loved animals all my life especially dogs and horses so it felt so right to be working with them.
I completed a 2-year Animal Management course at Brooksby Melton college followed by a Dog Grooming course, passing both with Distinction.
I thoroughly enjoy grooming dogs and I love to see how happy it makes them as well as the owners.
I was overjoyed and very excited to have been given the opportunity of joining the Dog Parlour team and working with all those beautiful, wonderful canine customers……and now I've just celebrated my 1st anniversary of working for The Dog Parlour, I have a loyal and wonderful client base and too many fantastic doggie customers to mention. In addition I am now the proud owner of my very own horse, Sarkey which I love and care for with incredible passion.
When I joined The Dog Parlour, I remember being told that 'Grooming is a passion, an art, a gift'…now one year on I can clearly see every single day through the eyes of every one of our customers that statement is so true and it's a gift I love giving…every time I groom.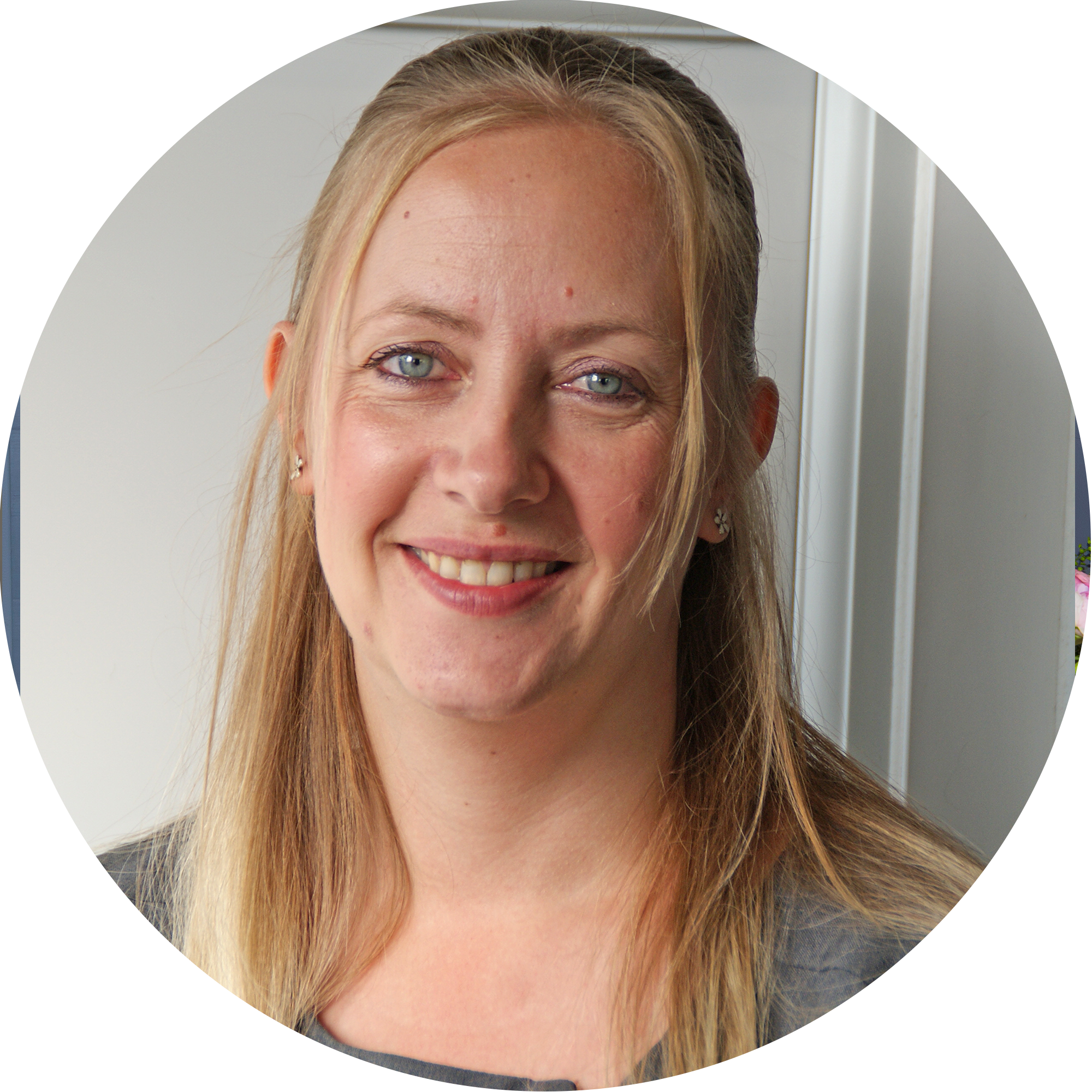 I always knew I had a huge passion for dogs, all sizes and breeds….I loved them all and simply knew I needed to find the right opportunity to work with them full time. Having always been around dogs whilst growing up and now being the proud and loving owner of no less than 3 of my own, 2 springers Rosie and Dexter and a Lhasa Apso called Roxy.
When, way back in 2014 I knew Rosie needed grooming, I did my research and booked her in and saw just how fabulous she looked after her pampering session, I knew instantly what a perfect job for me! To not only make dogs look fantastic but steeling hugs and kisses from all kinds of breeds along the way! Since that magical day I have never looked back.
My training was conducted through the very talented and thorough South Warwickshire College where I earned my diploma back in 2015: A hands on course with a variety of dogs to transform and make beautiful. Since qualifying and for the last 2 years I have worked part time across two locations in Atherstone and Nuneaton with lots of lovely clients and their owners, building a strong client base!
When I saw the opportunity to come on board with The Dog Parlour, an incredible and unique business full of talented individuals who simply love the dogs as much as I do I knew I had to take this opportunity. It is in a fabulous location and the girls there are amazing...
I have enjoyed the honour and pleasure to have been Dog Grooming for the last 5 years and love every single moment of every day immersed in the creativity and joy of doing what I love best: Grooming 'mans best friend' and bringing out the true and natural beauty of all The Dog Parlours' special clients.
I am a very creative individual and love nothing more than trying new styles with my real strengths in Show styles/grooming.
I have worked within several grooming salons over the years however since being fortunate enough to be asked to join The Dog Parlour team, with a true family feel and amazing atmosphere, I love being part of this family and the clear, continual love and care of all dogs is wonderful.
What more could I ask for? Doing what I love and am best at in an environment that is special, talented, caring and so professional with every single customer that walks through the door being truly fabulous!!
I've always known since I was a little girl watching my grandparents groom their own dogs my unending passion and love for dogs was too unique to question!

So…realising and exploiting my dream I began and completed my training through the very talented and award-winning Amy Manser back in 2014 which I passed with distinction! I have been involved in dog agility, dog showing and a member of young kennel club since I was 16 and ever more passionate to do more in the K9 activity world!

I now have 3 wonderful dogs myself: 1 beautiful West Highland white terrier called Alfie and 2 Cocker Spaniels, Bonnie & Millie and what a tribe they are - always causing mischief whenever they can!!!

I am so thrilled and delighted to be part of 'The Dog Parlour' family being part of a truly friendly, talented and professional team is a privilege and I hope I have many more years with them!
We simply cannot tell you how thrilled we both were when Mummy and Daddy shared their idea and Dog Grooming concept with us. Once the Dog Parlour opened, we wanted our fur to grow all the quicker just so we could spend even more time in the Salon..
It is an absolute joy for us to be harnessed into our car-seats to spend a glorious few hours within The Dog Parlour, being pampered and spoiled with nothing but organic products and receiving the regal treatment from our good friends who style our hairs so beautifully…They give us continual and huge amounts of cuddles, kisses and praise I have to admit too…
We ask you where's a canine guy and gal to go these days for that extra special treatment and such a cool, great look if it's not to The Dog Parlour? We love it, our friends love it and we simply know you'll love it too!
Lots of love and Licks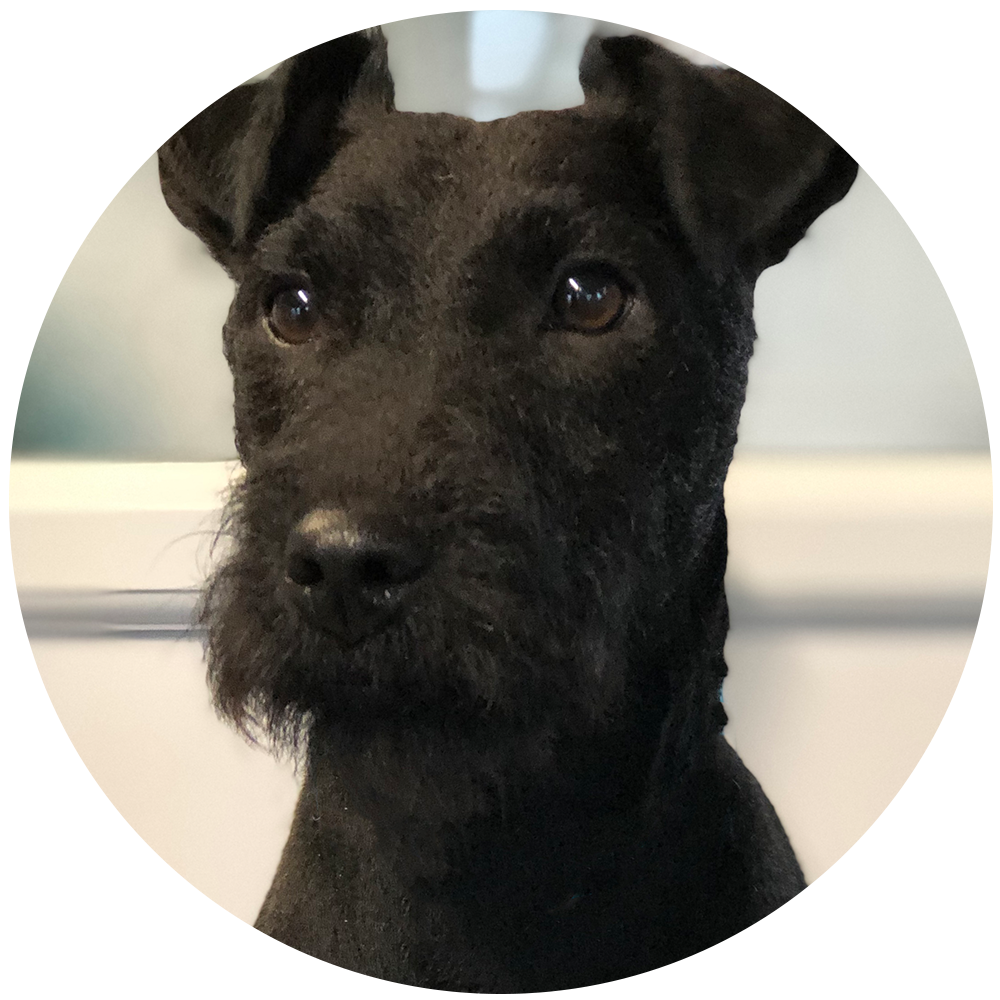 I simply have to be the best looking Lakeland Terrier around….(oh yes and I am by now means conceited!) and I am the very latest addition to join Mummy and Daddy's family and even prouder of being a direct descendant of my Great Uncle Ted who had to be the absolute Apple of my parents eye!
Having reached the grand old age of 16 months, I am all Black, Hollywood beauty to die for and am totally and unashamedly spoiled alongside my sister Bo… I do like to cause mayhem wherever I go, whether that be in my home or visiting any of The Dog Parlour salons: there are just too many wonderful canine friends to play with, although not all of them seem to want to play as much as I do?
I cannot wait to meet you all and I promise to jump up everytime, give out plenty of licks and kisses and simply love all the attention you are bound to give me…See you all real soon…Lots of Love…Bear x